The Blackish Reversible Tote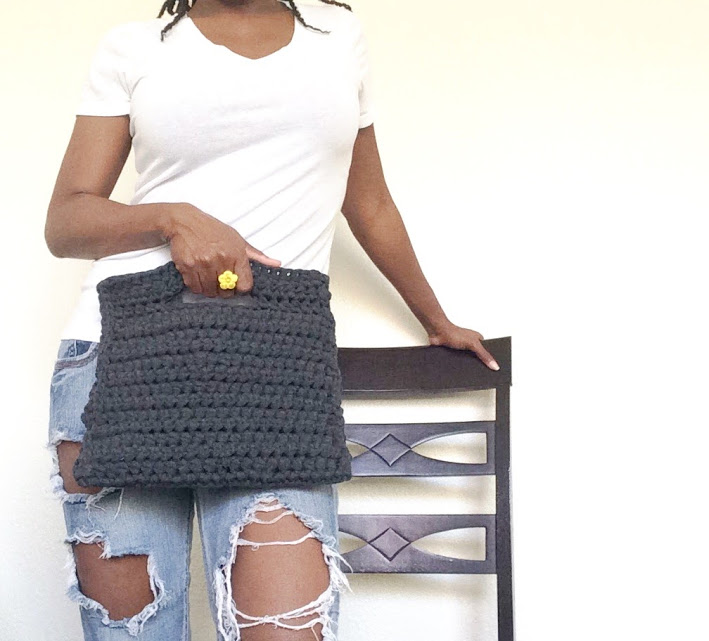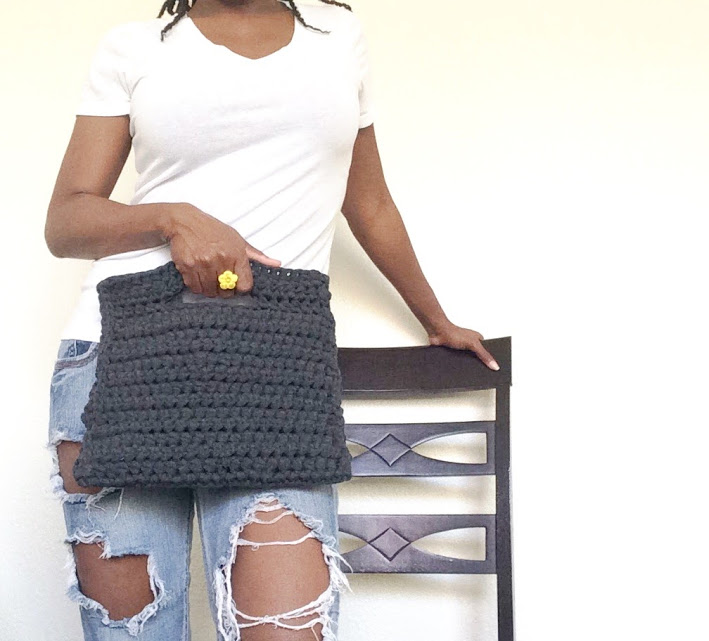 The Blackish Reversible Tote
Crocheted entirely by hand, this simple but chic bag was made using upcycled jersey yarn providing durable and sturdy construction and close knit stitching to safely and securely hold all your personal items. This bag is reversible adding versatility to the piece with a subtle change in shape and design.
DESIGN SPECIFICS:
•• A NyaMani Designs™ original
•• Ready to wear
•• Reversible design, dark gray yarn
•• Sturdy construction
MEASUREMENTS:
Side A
Length (Approx.): 11 in = 28 cm
Width (Approx.): 12 in = 30.5 cm
Side B
Length (Approx.): 10 in = 25.5 cm
Width (Approx.): 10 in = 25.5 cm

FIBER: 80% Recycled Cotton, 20% Polyester
Please allow 4-7 business days for processing and shipping.