Black Pave & Vitreal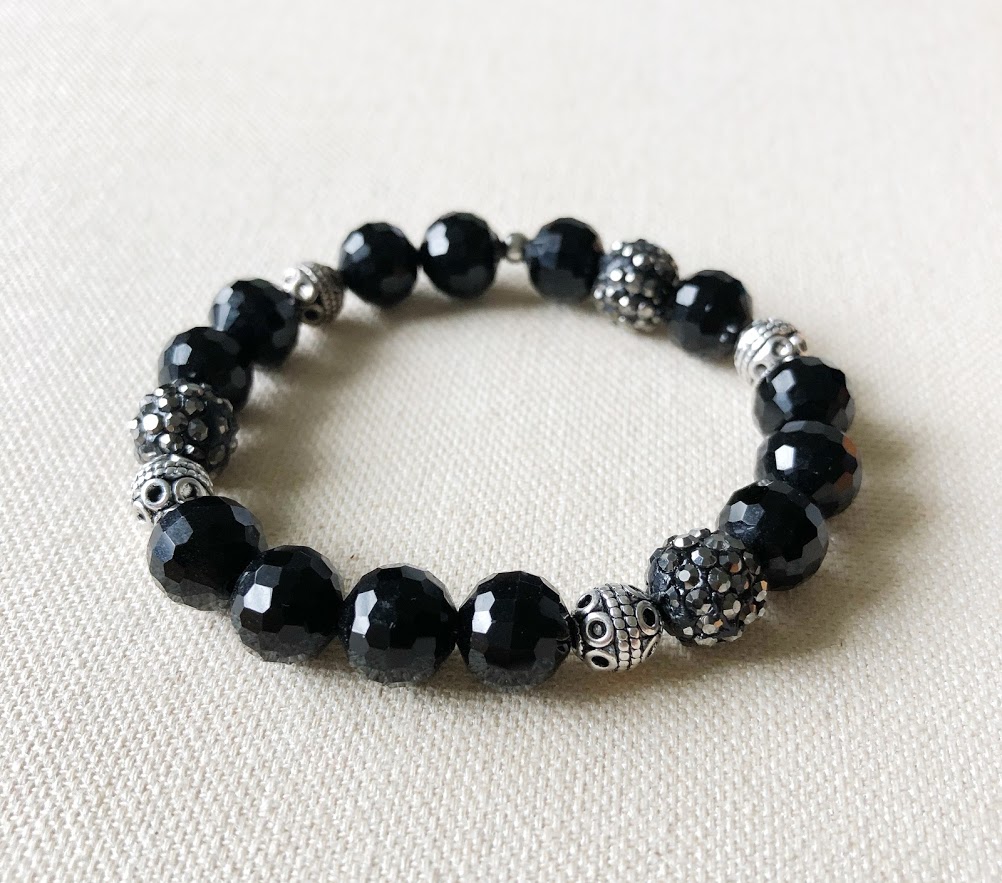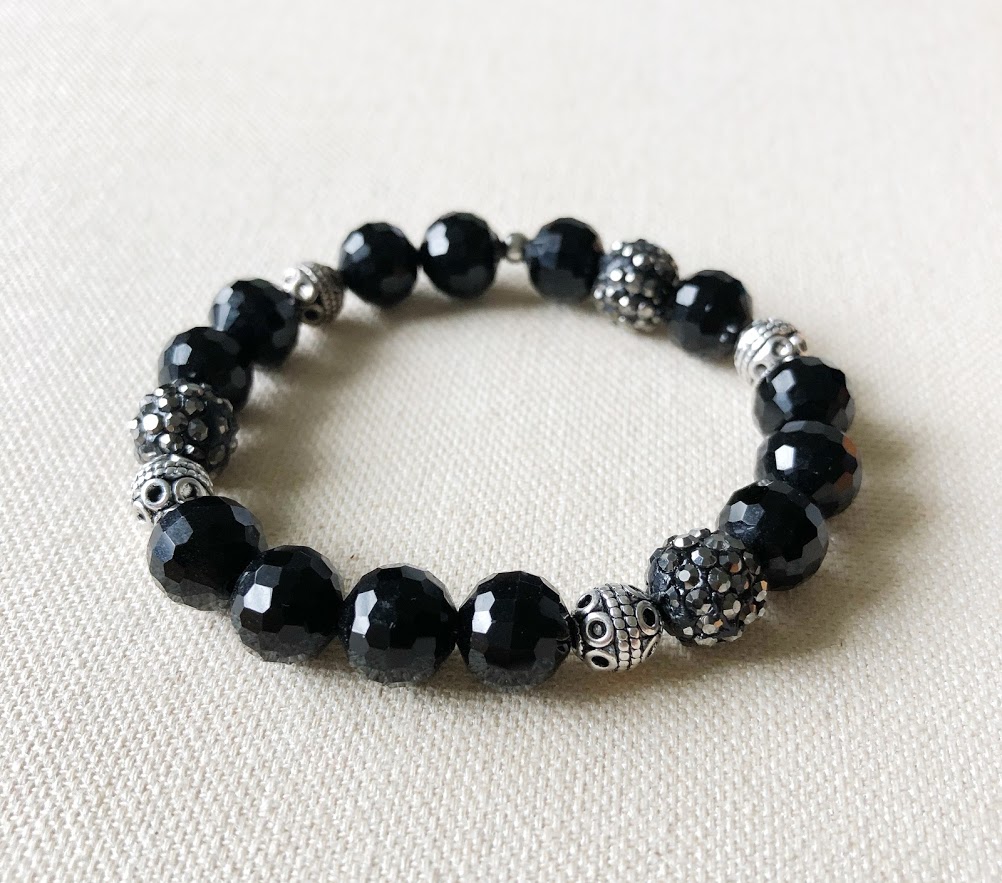 Black Pave & Vitreal
A sleek combination of hand-strung multi-faceted 10mm black vitreal beads accented with silver bali beads alongside striking 10mm black crystal Pave ball beads. The foundation for this bracelet consists of strong elastic cording for easy on and off wear designed to maintain durability and elasticity.
DESIGN SPECIFICS:
•• Handmade to order
•• Comfortable and easy to wear
•• Hand-strung natural semi-precious beads
•• Made with strong elastic cording to easily slip on and off your wrist
MEASUREMENTS: Custom
Please note that all our pieces are one-of-a-kind and handcrafted and may vary slightly in shape and color. All bracelets are hand made using only the finest material.