Silver YHVH + Chai Necklace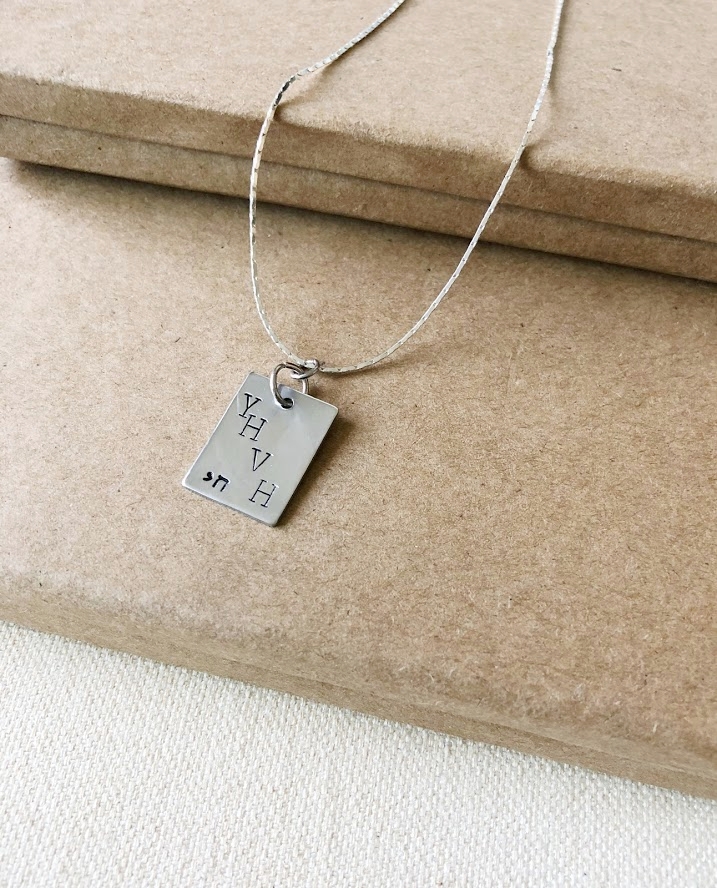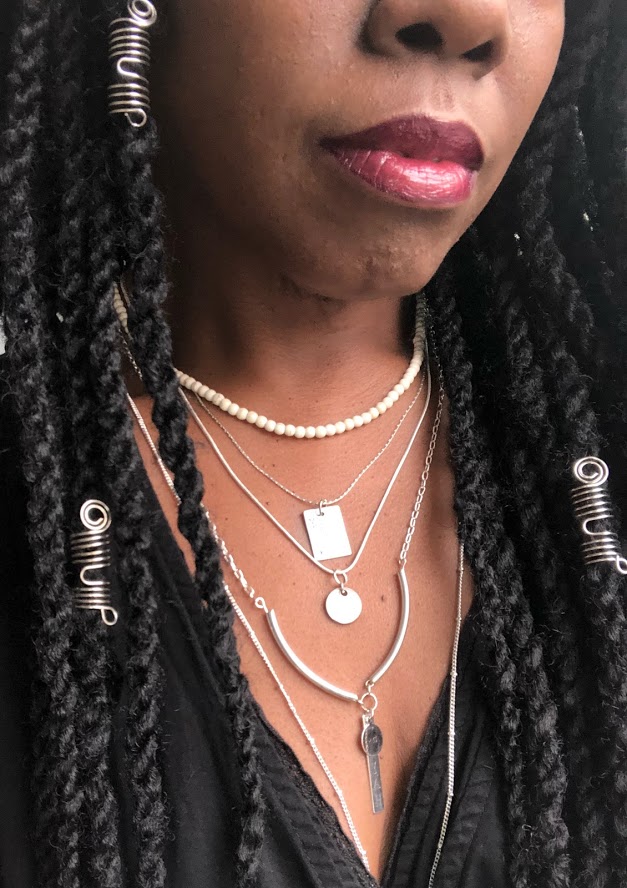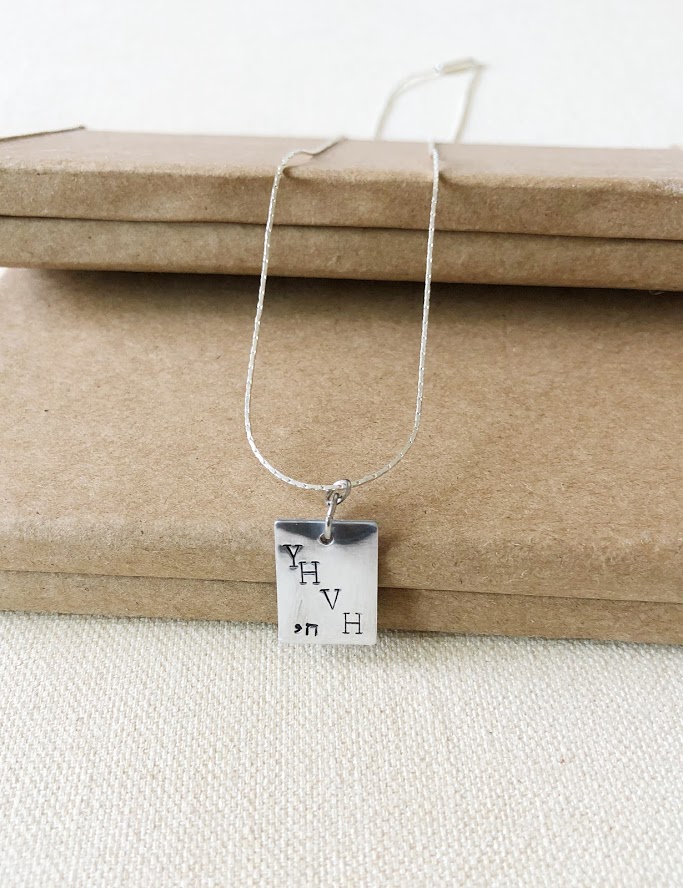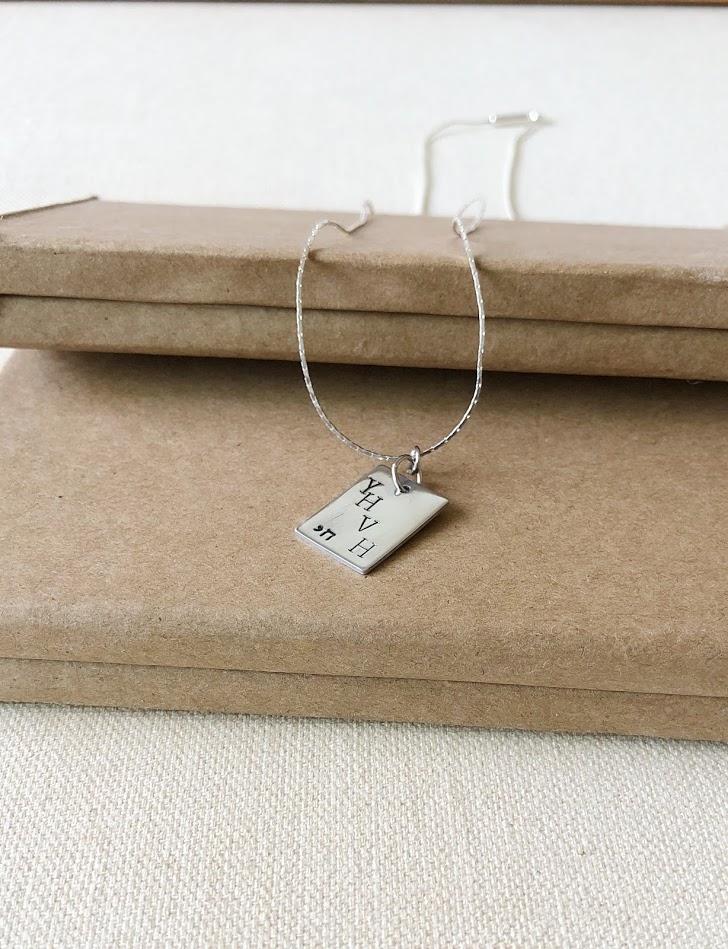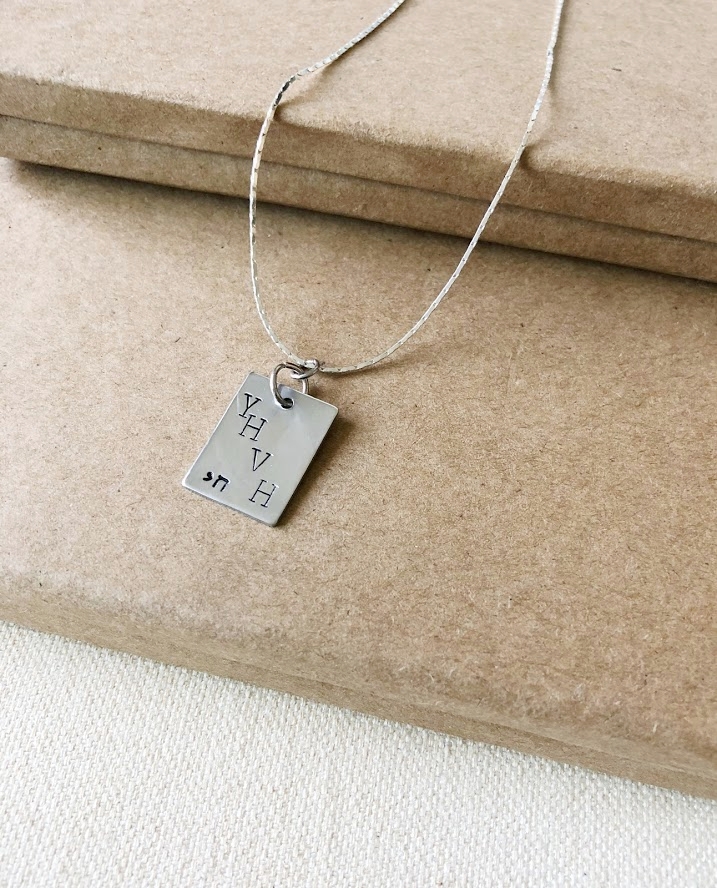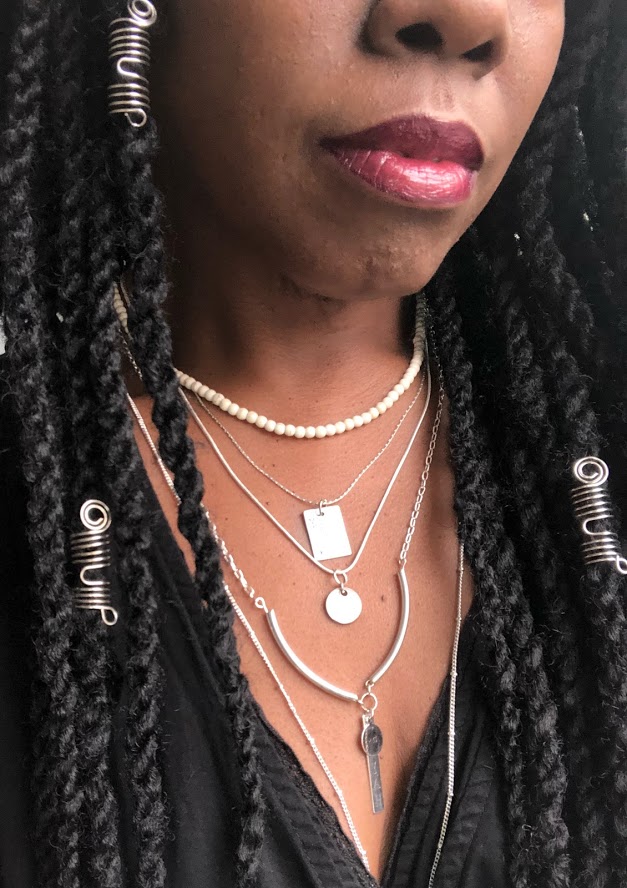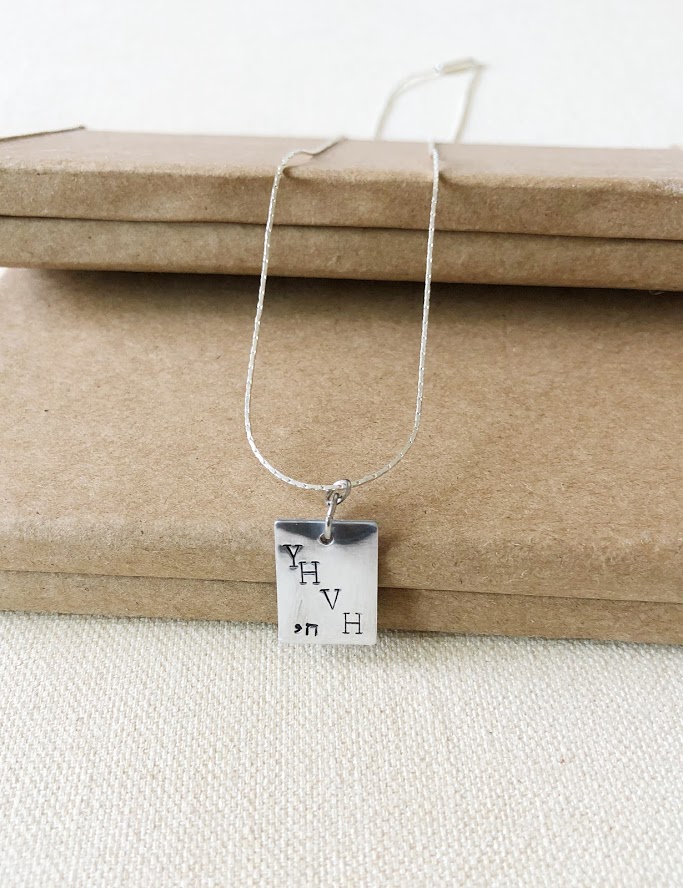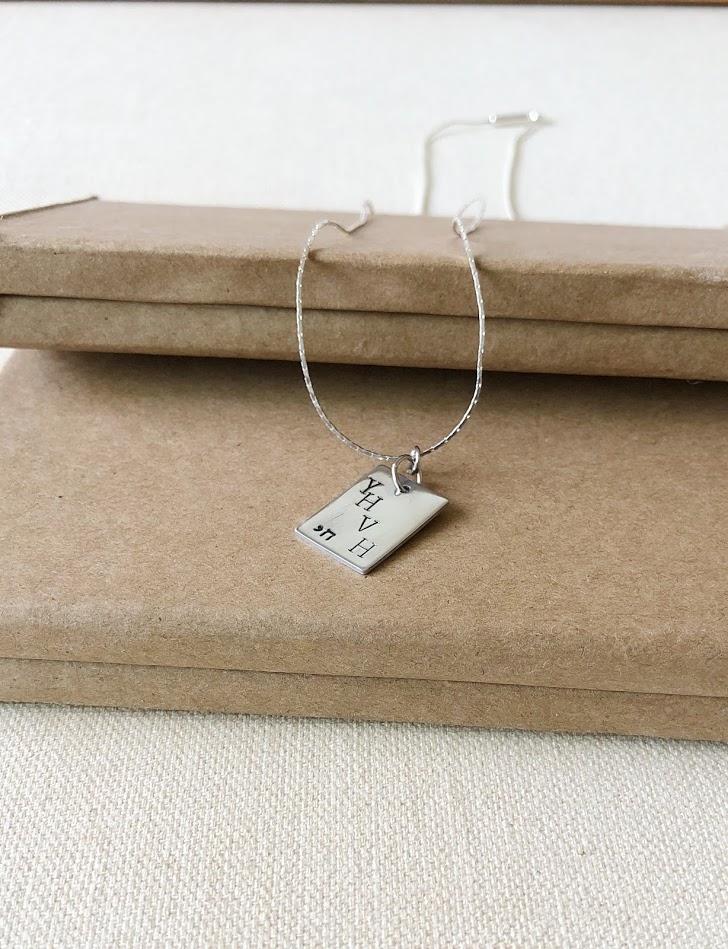 Silver YHVH + Chai Necklace
Square silver pendant necklace featuring the original name of the Most-High God (YHVH - Yod Hey Vav Hey) in the Tetragrammaton hand stamped on the surface. along chai (חי), the Hebrew word for life consisting of two Hebrew letters - chet (ח) and yud (י) also hand stamped in Hebrew letters on the surface. The charm hangs from a sterling silver fine tubular link chain necklace with a pin and tube closure. This necklace is made entirely with sterling silver and silver plated components. Perfect to wear solo or layered up with some of your other favorite pieces.
DESIGN SPECIFICS:
•• Handmade to order
•• Material: Sterling and Plated Silver
•• Necklace length (including pendent) - 6cm (9.5")
•• Pendant Width: - 13mm (.5")
•• Pendant Height: - 18mm (3/4")
Please note, each letter is hammered into the metal individually by hand and therefore letters may be slightly off centered or misaligned. These subtle imperfections add to the unique beauty of each piece and speak to the handmade craftsmanship utilized in its production.