Yah Solid Bar Necklace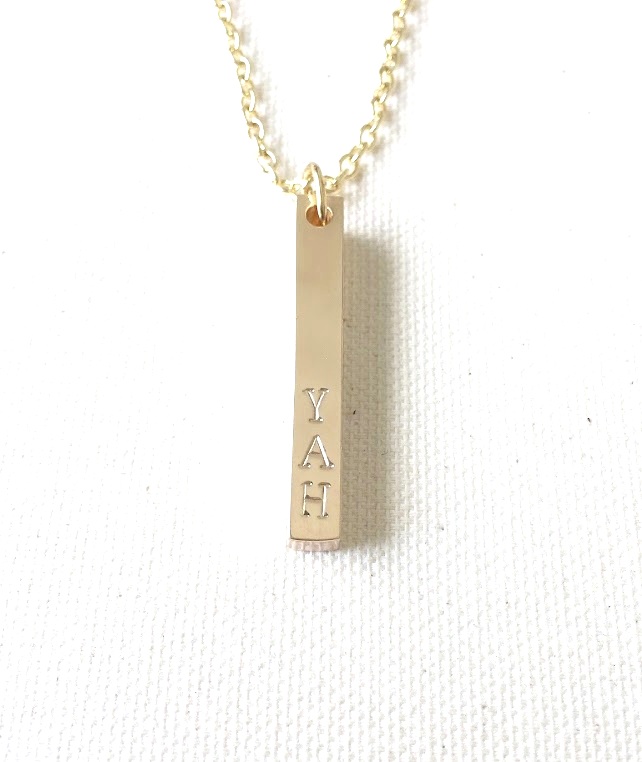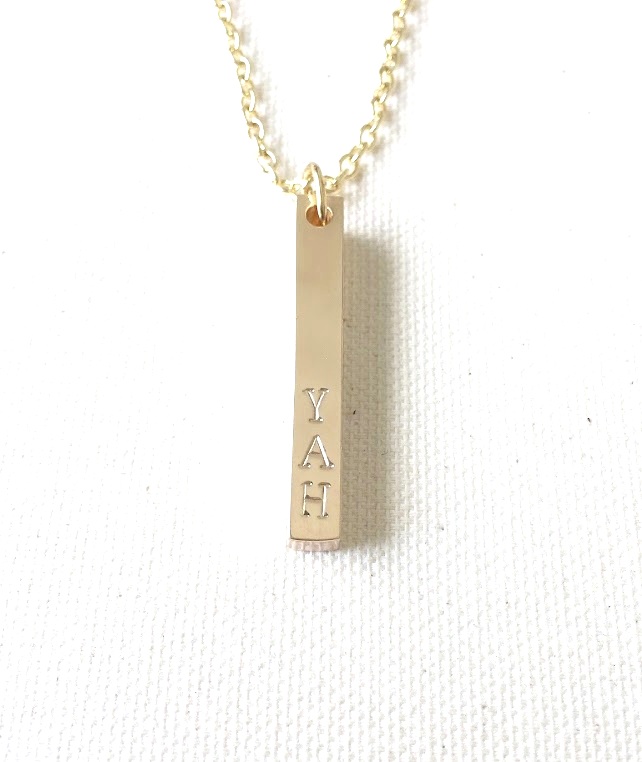 Yah Solid Bar Necklace
Solid brass 4 sided bar pendant necklace featuring a shortened version of the original name of the Most-High God Yahovah, hand stamped on each of the bars 4 surfaces. The pendant hangs from a brass, 14kt gold or sterling silver link chain necklace. Necklace lengths range from 16" to 24". The letter imprint can be darkened or left natural as pictured.
DESIGN SPECIFICS:
•• Handmade to order
•• Material: Solid Brass | Gold-toned Pewter Alloy | Silver
•• Pendant Width: - 6.4mm (.25")
•• Pendant Height: - 31.8mm (1.25")
Please note, each letter is hammered into the metal individually by hand and therefore letters may be slightly off centered or misaligned. These subtle imperfections add to the unique beauty of each piece and speak to the handmade craftsmanship utilized in its production.
Necklace Length:
▪ 14 inches = 35 cm (Age 5 years Or Under).
▪ 16 inches = 40 cm (Age 6-18 years).
▪ 18 inches = 45 cm (Most popular size for women).
▪ 20 inches = 50 cm (Please See Size Picture).
▪ 22 inches = 55 cm (Please See Size Picture).
▪ 24 inches = 60 cm (Please see Size Picture).
The handmade techniques used in the fabrication of my jewelry mean each piece is unique with no two pieces being exactly identical. Every effort is made to make each piece as close to exact and perfect as possible.